The Legend of Wind Walker
Books have the power to transport us to new worlds and different times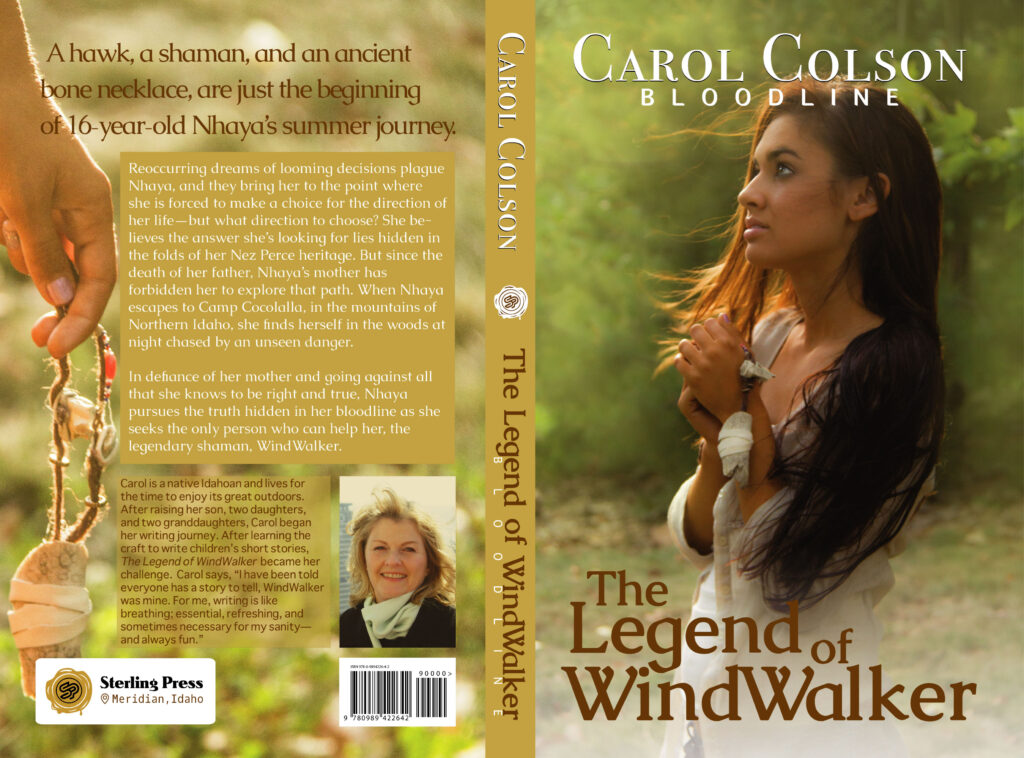 Bloodline -
The Legend of Windwalker
Reoccurring dreams of looming decisions plague Nhaya, and they bring her to the point where she is forced to make a choice for the direction of her life—but what direction to choose? She believes the answer she's looking for lies hidden in the folds of her Nez Perce heritage. But since the death of her father, Nhaya's mother has forbidden her to explore that path. When Nhaya escapes to Camp Cocolalla, in the mountains of Northern Idaho, she finds herself in the woods at night chased by an unseen danger while racing to save her sister's life.
In defiance of her mother and going against all that she knows to be right and true, Nhaya pursues the truth hidden in her bloodline as she seeks the only person who can help her, the legendary shaman, WindWalker.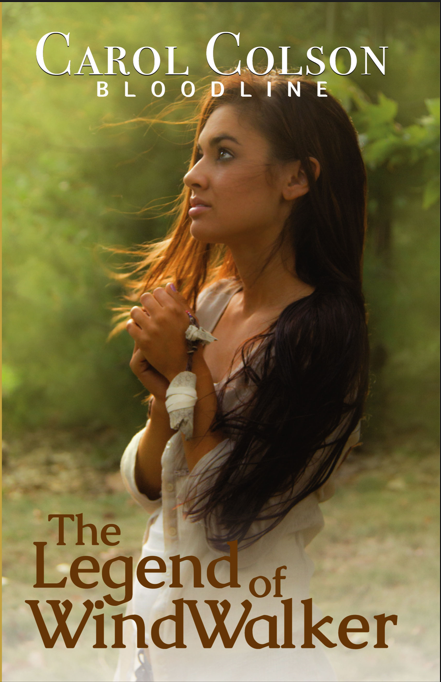 I have known Carol for over 30 years. She truly is passionate about writing. She researches for facts and authenticity to help her make her characters come alive. And she does it! Not only is it a good read for teens, I think every age group can find Bloodline The Legend of Windwalker a very good book to absorb. I couldn't be more proud of Carol for seeing all of her hard work being praised and appreciated!
I very much enjoyed this book. Living in Idaho myself, I found all the details on the area and the native culture so interesting. I'm hoping there will be a sequel to this book….I want to know what becomes of the characters!
excerpt from the US Review of Books
"The strong theme of reconciliation will resonate with readers as characters contend with feeling disconnected from their culture, their purpose, and their families. In this fertile place of searching and seeking, the story unfolds in layers of resounding truths and wisdom. As Nhaya learns to trust herself, the world opens up to show itself to her in healing ways. In the process, Colson connects readers to Native American culture, keeping traditions alive for a new generation to celebrate and embrace alongside Nhaya."